Let Us Help You Reimagine Your Home
Our many years of experience assures our customers that they are getting the best quality of service, materials and installation, at a competitive price.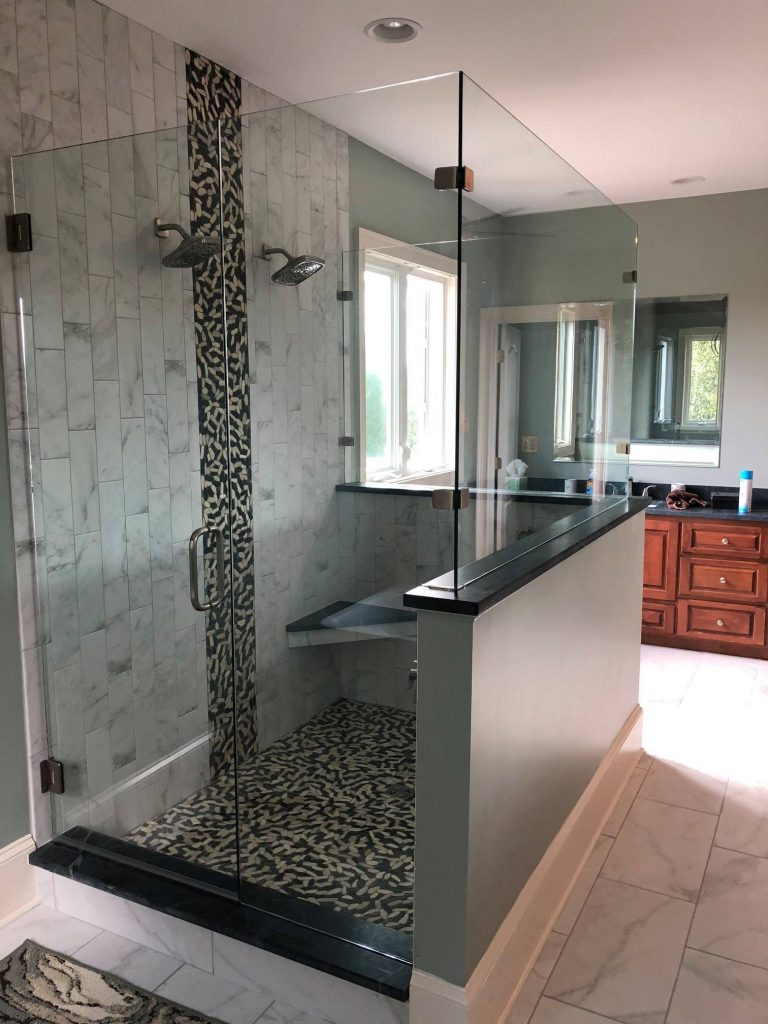 OVER DELIVERED
Quality Services
⁄01
Closet Remodeling
Wire closet shelving is a staple in just about every home. We have been designing and installing wire closets since our business began in 1986. We install single-shelf hanging closets, multiple-shelf storage closets, and a wide arrangement of custom-designed multi-functional closets to meet every budget.


Not everyone is a fan of the ventilated closet shelving. We have thus developed our own laminate shelving system. Our design is unique, unlike any other in the industry. We don't sell any pre-packaged units, ours are built to suit the space. We use 3/4" melamine, in basic white or any other specialty finish available. Our design starts with an in-home or showroom consultation, space evaluation, 3D design and estimate, and fabrication/installation. There are many options and accessories available, including baskets, drawers, tie/belt racks, jewelry organizers, mirrors, valet rods, hampers, etc.
⁄02
Shower Enclosures
No bathroom is complete without a custom-built shower enclosure. We design, fabricate and install many types of shower enclosures with several hardware color options. Framed Shower Enclosures are available to fit any budget: standard sliding enclosures, deluxe sliding enclosures, pivot door, pivot door with panel, or custom surround-style enclosures. Upgrades include a through-glass handle, towel bar, or combination handle/towel bar, as well as textured or tinted glass. Our framed enclosures are built to suit the space, and glass is custom ordered to fit your enclosure. Semi-frameless Enclosures are also available. These are mostly framed enclosures with a pivot door that is frameless on the top, bottom and outside edge. Glass is 1/4" thick, and the handle is mounted through the glass instead of on the door metal.

European Frameless Shower Enclosures are custom-fabricated to suit your space. With the unique way that Carpenters designs and fabricates your shower glass, your glass will not need metal channel on the edges to hide outages in your framing. Your glass will be cut out-of-square if necessary, so that it follows the line of your walls as much as possible. There are hundreds of enclosure configurations available, and 3D diagrams can be drawn to illustrate your layout. Minimal hardware is used to secure your glass to your walls. Silicone is used only as necessary on horizontal surfaces to keep water leakage and shower maintenance to a bare minimum. The quality of our enclosures is unmatched in the CSRA.
⁄03
Framed Mirrors
We provide standard 1/4" plate glass mirrors, with the areas ONLY automated machine polisher. Every mirror that is supplied by Carpenters is beautifully polished for appearance and safety. These mirrors are hung in 3/8 or 5/8 mirror channel to coordinate with the bathroom fixtures in each bathroom. We can also glue mirrors without channel, or use plastic mirror clips. Mirror cut-outs are available for light sconces, electrical outlets, or light switches. Should you choose beveled edges, we can accommodate. We have an in-house machine beveler to give your mirror an added decorative touch.

Framed mirrors have lately become a very popular staple above bathroom vanities. Carpenters offers hundreds of mirror mouldings, many of which are in stock and ready for fabrication. Our mirrors are custom built to your specifications, and the mirrors can be beveled for an additional charge. We also build mirrors for other applications throughout your home, such as mantle, foyer, hallways, and dressing mirrors.
⁄04
Bath Accessories
Along with our custom bath finishes, we provide Bath Accessories as a part of our package. Customers can choose their collection and finish of many in-stock or special order accessories, including towel rings, paper holders, towel bars, and other specialty items. Carpenters installs several reputable brands of bath accessories, including CSI/Moen, Donner, Delta, Franklin Brass, Jeske, Hardware Resources, Kohler, and more. We can also install decorative shower rods and grab bars to match your bath fixtures.

Our beautiful bath accessory lines will beautifully compliment the mirrors and shower doors that we fabricate and install for you